The Best Cider in Cornwall?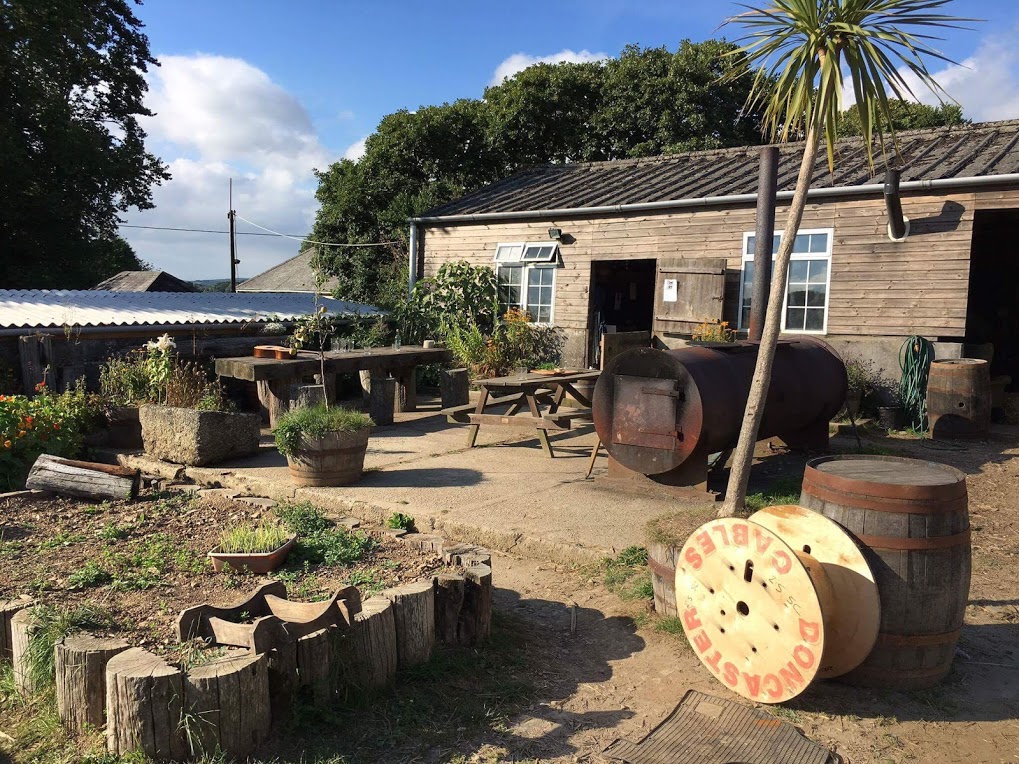 I admit I have never been much of a cider fan - always finding the mass produced stuff far too sweet and lacking in any depth of flavour however when one of our seasonal pitch holders here at The Laurels Holiday Park told us about a family owned cider farm just 4 miles from us in the village of St Mabyn I had to go and investigate!
Owned by the Bray family since 1919 the farm is in a beautifully picturesque setting – quiet with miles of rolling hills yet easily accessible.
We had booked in for an Orchard tour and were greeted warmly by Tom Bray (Chief Cider Maker)!
Firstly we were offered a generous cup of the good stuff  - I opted for a half and half – half dry and half sweet which was the first cup of cider I have really enjoyed - you can actually taste the apples also gloriously not full of carbonated bubbles. Another of our group (the driver) had a cup of the most delicious apple juice. Next onto the transport – a cart filled with hay bales to sit on pulled by a tractor where we were driven around the Orchard and given a detailed and interesting talk by Tom about the whole cider making process.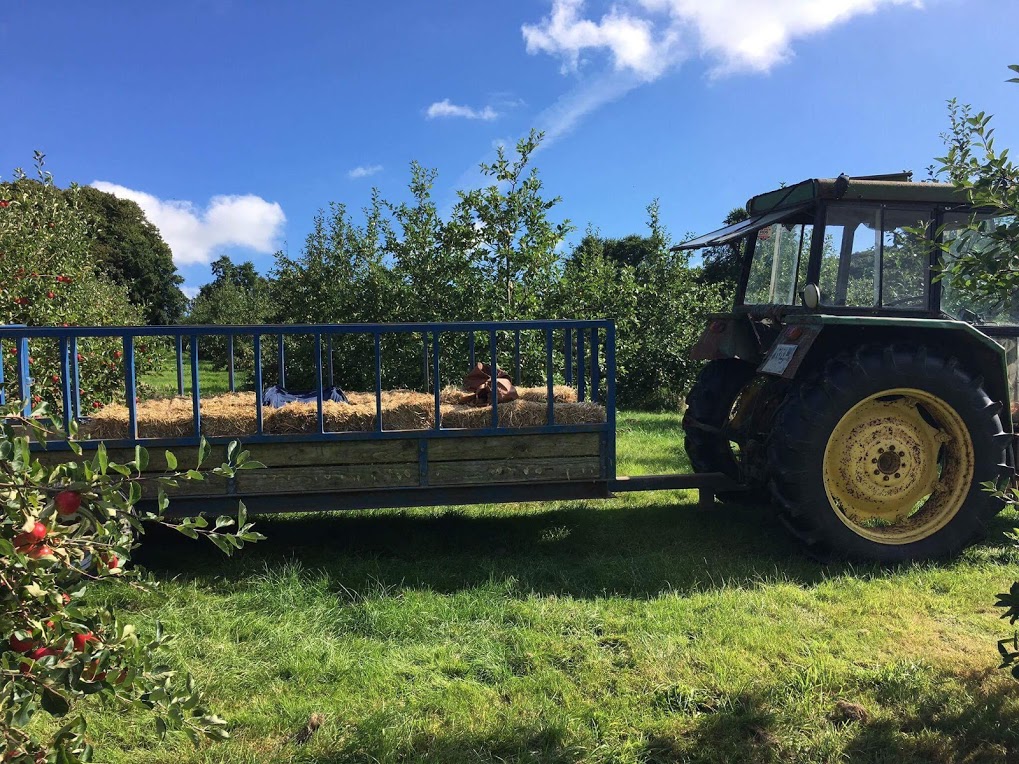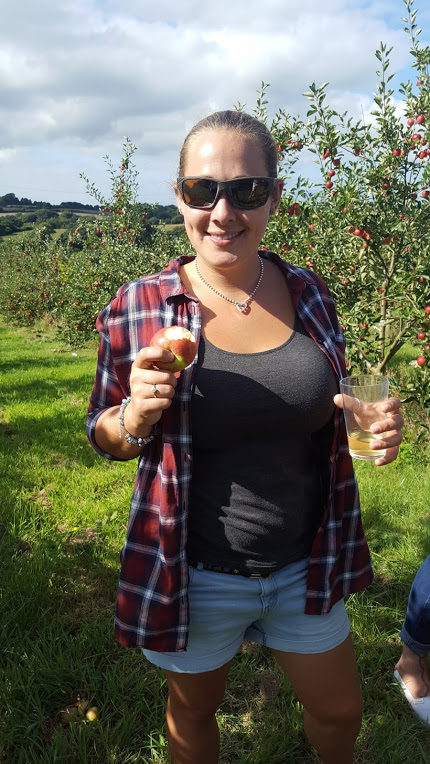 We sampled apples straight from the tree whilst still supping the end result!
After the tour we went back to the barn and sat in the sunshine with a lovely cheeseboard and several jugs of cider – (you get more than your moneys worth) and chatted with Tom and other guests.
You can also buy cider to bring back home with you which is exactly what we did!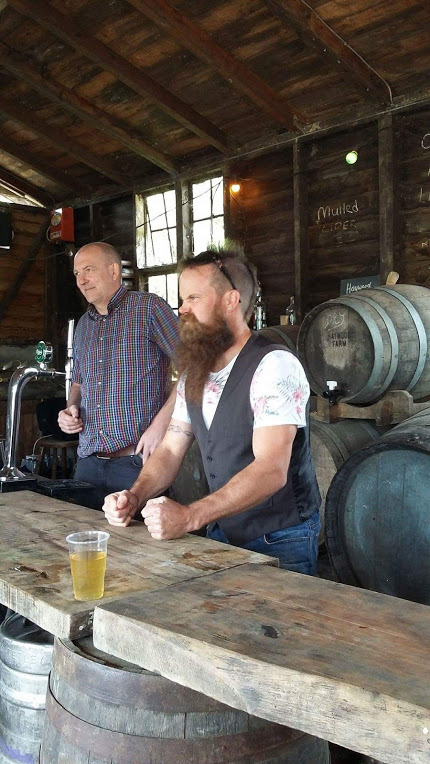 Since our first visit we have been back many times – from May through till August Bank Holiday they hold a weekly Sunday Cider Social – a wonderful gathering open to all with BBQ and a live band (mostly traditional Cornish folk which paired with the cider leads to lots of dancing and a great afternoon)!
No better way to enjoy Cornwall with kids and dogs roaming free around the hay covered yard with worn leather sofas and chairs mixed with wooden benches.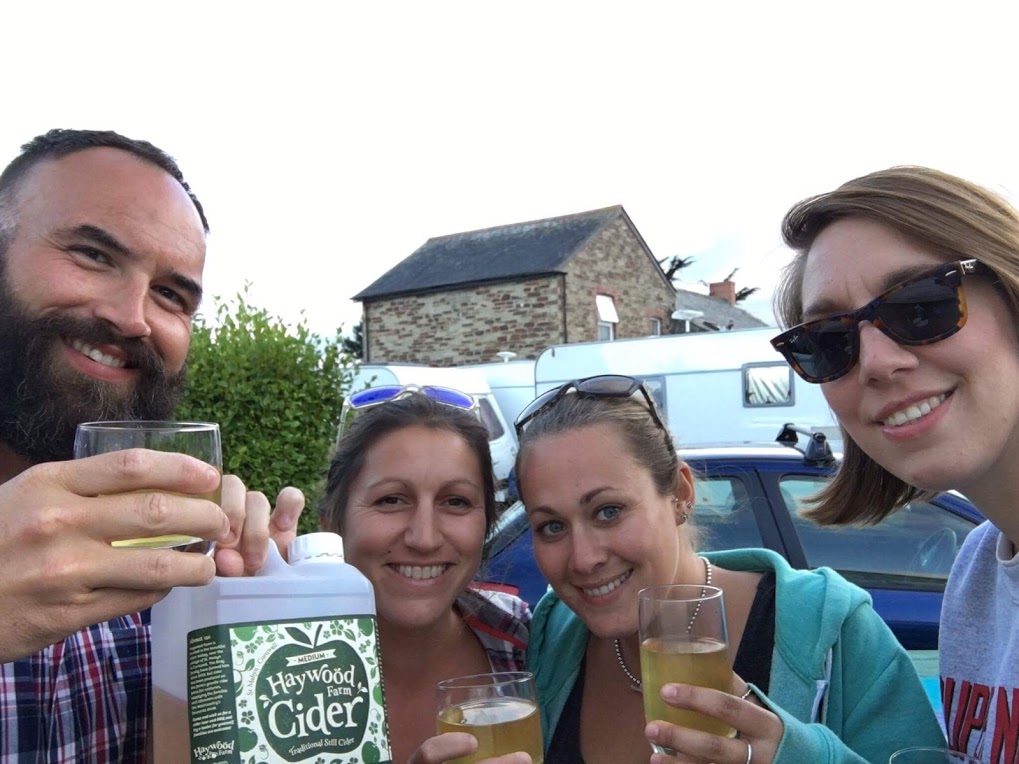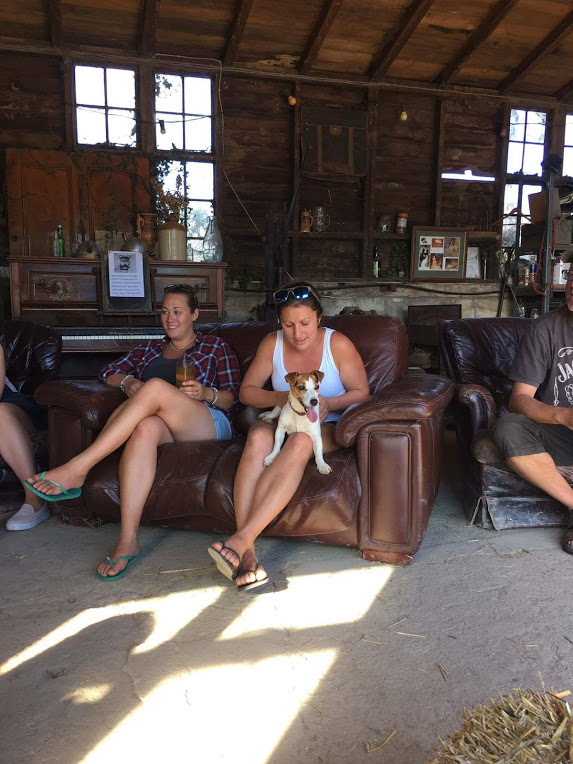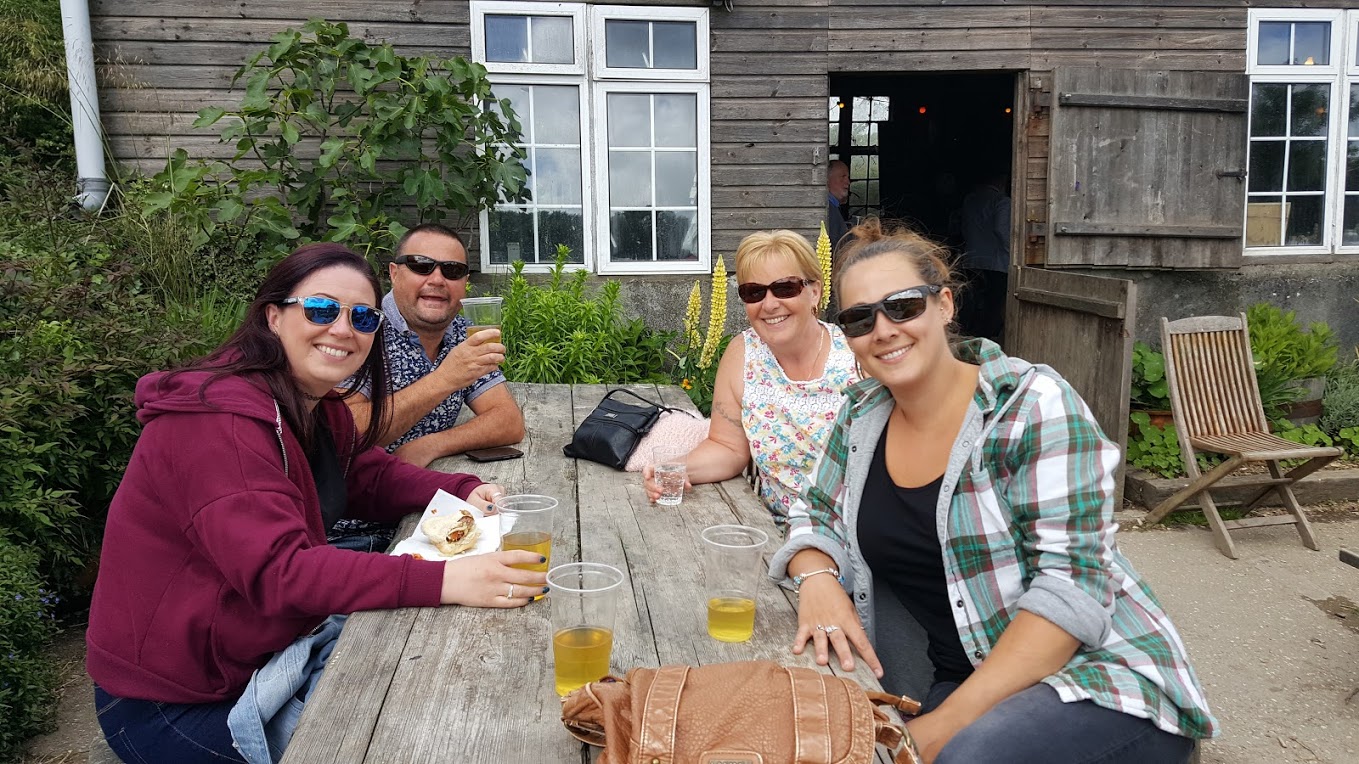 On Fathers Day they have the Haywood Farm Downhill (homemade cart racing again open to all) the entries starting from the top of the hill with the aim to make it down to the barn in one piece via some dodgy corners – the wackiest and the biggest wipeouts always raise the most cheers!
Near the end of January (Jan 19 2019) they hold a 'WASSAIL' which is a magical event basically blessing the orchards for the coming season. Flaming torches and recitals of the traditional shouts of Wassail are followed by live music in the warm and toasty barn with the addition of hot mulled cider and steaming bowls of stew.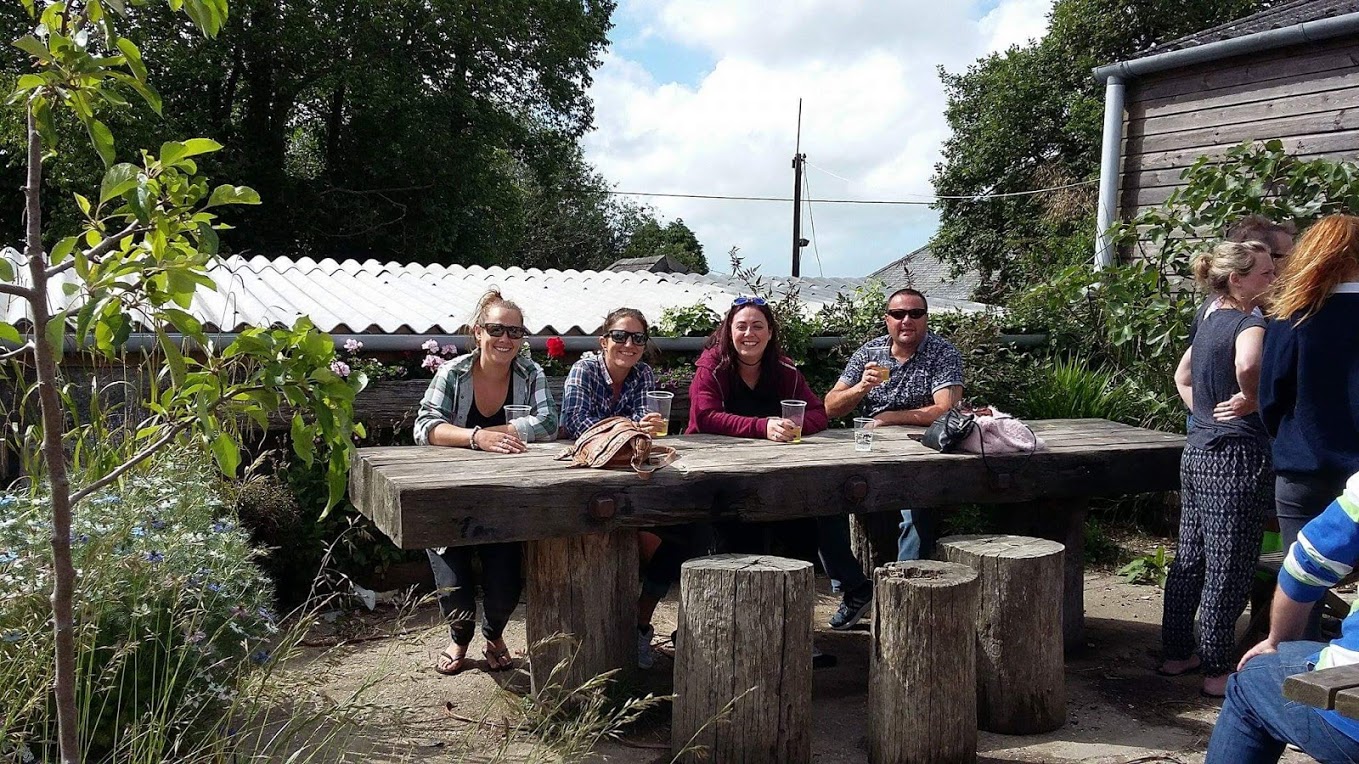 The best thing about what Tom and family are doing at Haywood is the sense of welcome and community spirit – on their facebook page come Autumn there are regular plees for help picking the apples  rewarded with a BBQ and more delicious cider.
Featured on the BBC series 'Back to the Land with Kate Humble' and with The Duke of Cornwall HRH Prince Charles sampling some of their amazing cider at this years Royal Cornwall Show - Haywood Farm is making a real name for itself.
So Best Cider in Cornwall? I would say so and with one of the best and most unique experiences whilst camping in Cornwall this is something you do not want to miss.
To keep up to date with what is going on at Haywood Farm check out the events page on their website. Cheers and hopefully see you there!