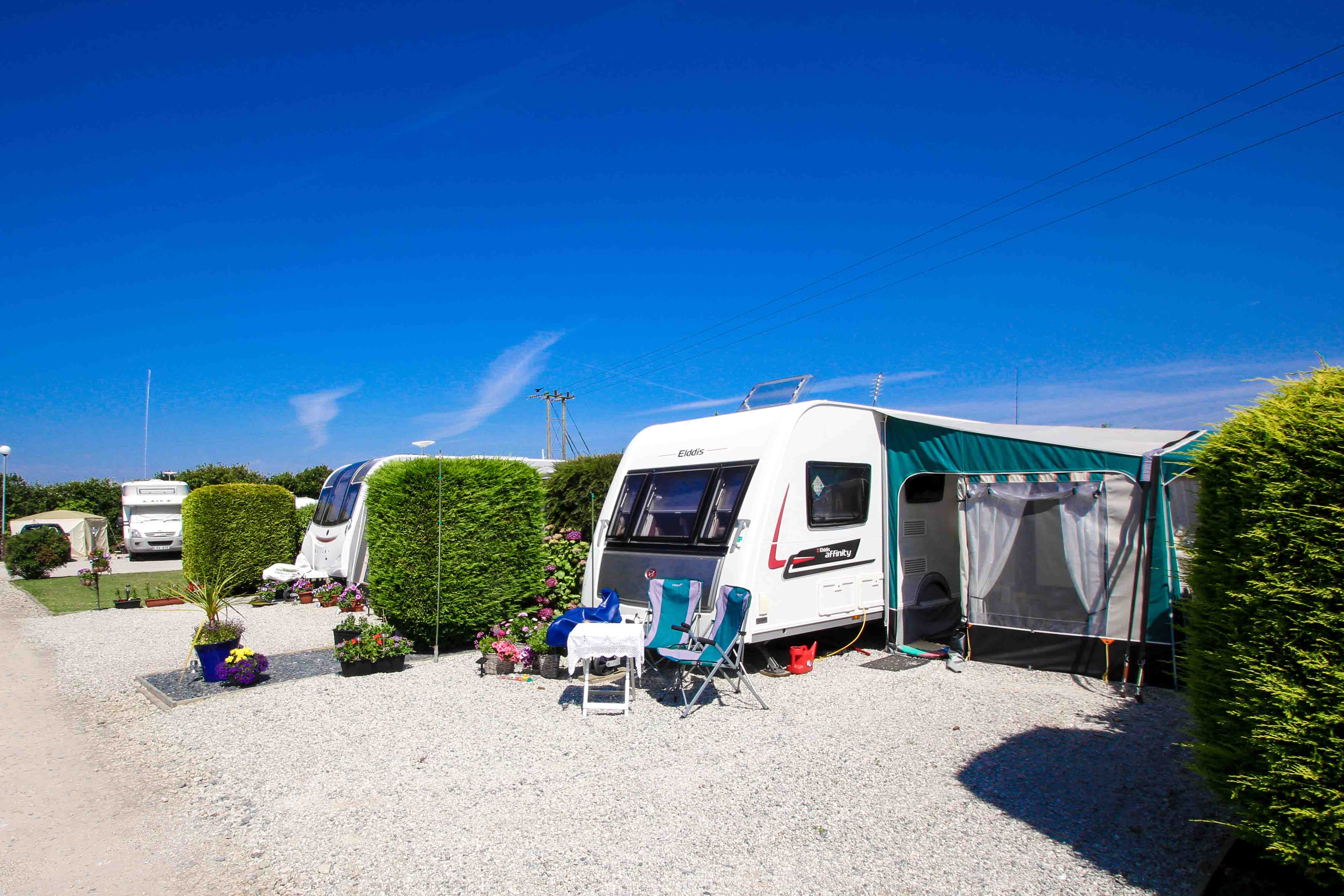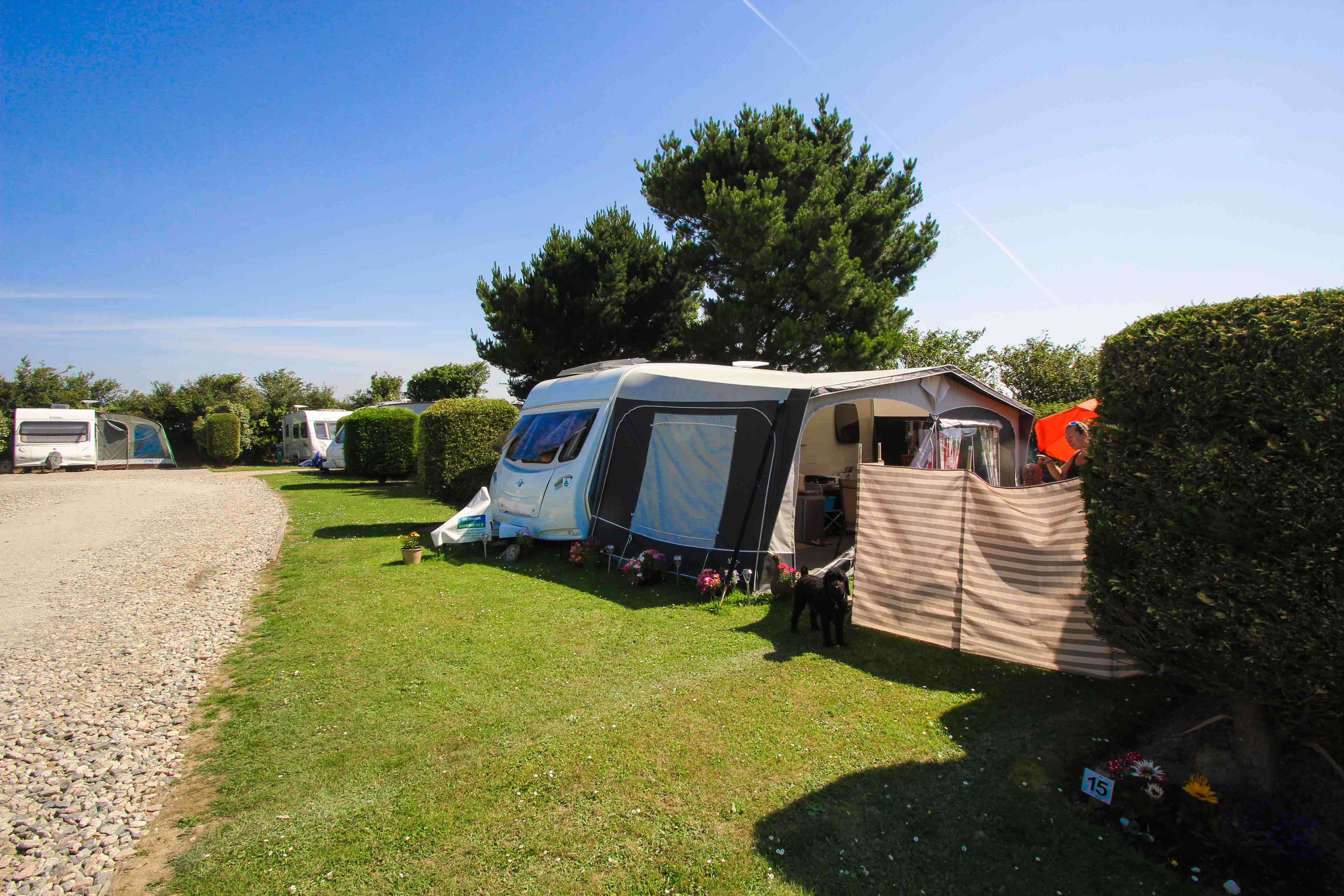 SEASONAL PITCHES
Come and go whenever you want without the hassle of towing your caravan.
Our seasonal touring pitches offer a hedged boundary giving a degree of privacy with room for a caravan or motorhome and awning.
we have 2 options available:
FULL SEASONAL - Stay on your pitch from 1st April - 31st October*
PART SEASONAL - Stay on your pitch from 1st April - 15th July*, then again from 2nd September - 31st October*. When you van comes off pitch for the school summer holidays you can store it with us for an additional cost or take it home with you.
* ALL PITCHES ARE FOR HOLIDAY USE ONLY. YOU CANNOT LIVE ON SITE *  
2019 PRICES - standard gold pitches
Full seasonal: £2,250
Part seasonal: £1,170
We may have a limited number of extra-large pitches available for an extra cost, ask us for more details
All prices include 2 persons, awning, car, 2 pets and 500 units of electricity.
Extra children charged at £60 and extra adults charged at £200.
Summer storage available for our part seasonal pitch holders £90.
Winter storage available for everyone for £175.
For more information send us a message using the contact form below.