Now taking bookings for 2024
Save money on all touring & camping stays by booking with us direct online using our online only discount code #BOOK-DIRECT
*Cannot be combined with any other discounts*
#BOOK-DIRECT
Well maintained facilities
We offer a range of well looked after facilities to make your stay as comfortable as possible.
Start your holiday the right way with a stress free self check-in procedure, we are always on hand if you need us but make it easy for you to set up as soon as you arrive instead of waiting to 'check in' at reception.
We do not have an EV charge point on site. If you have an electric vehicle you must find somewhere locally to charge your vehicle, charging on campsite pitches is prohibited.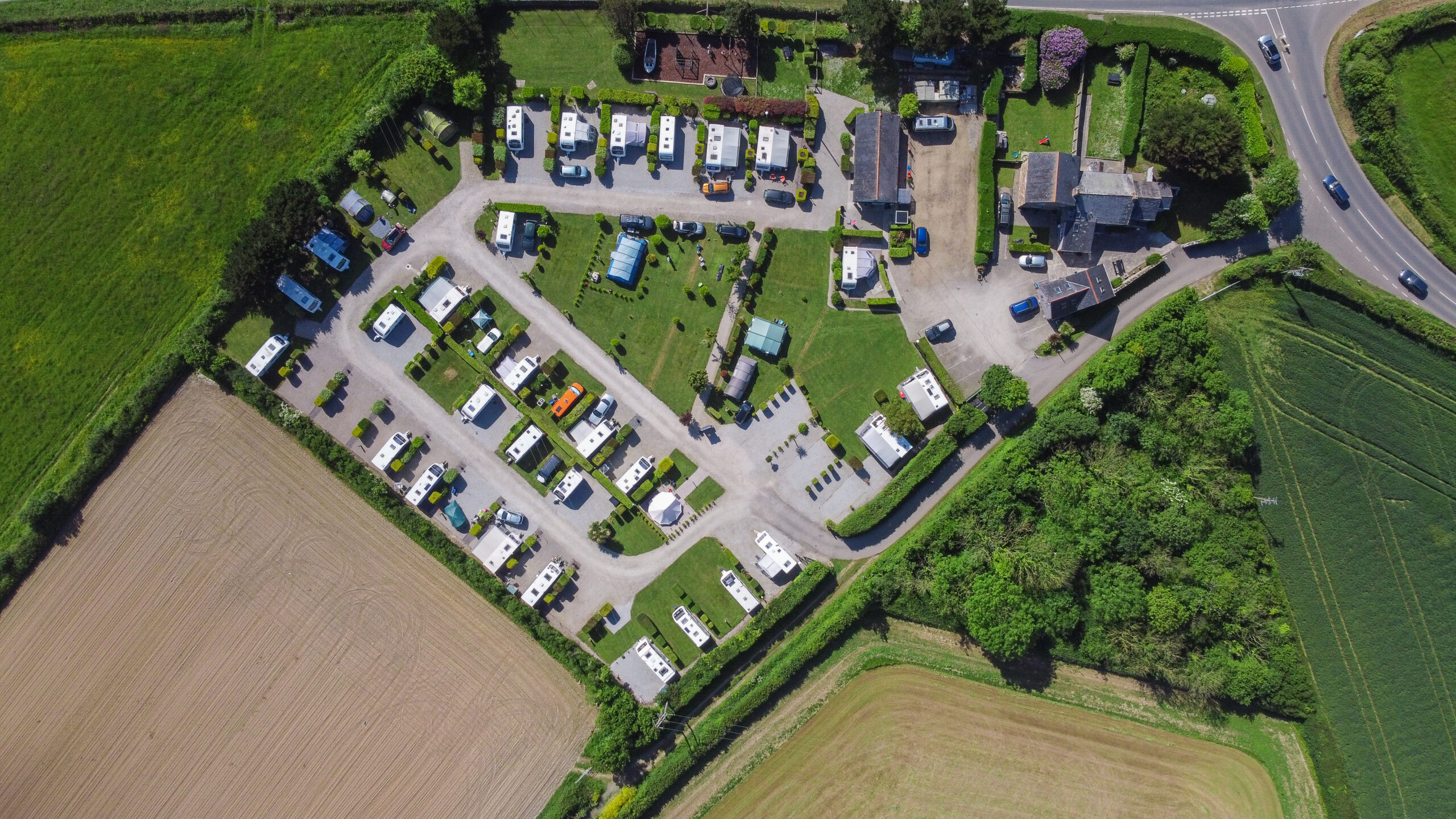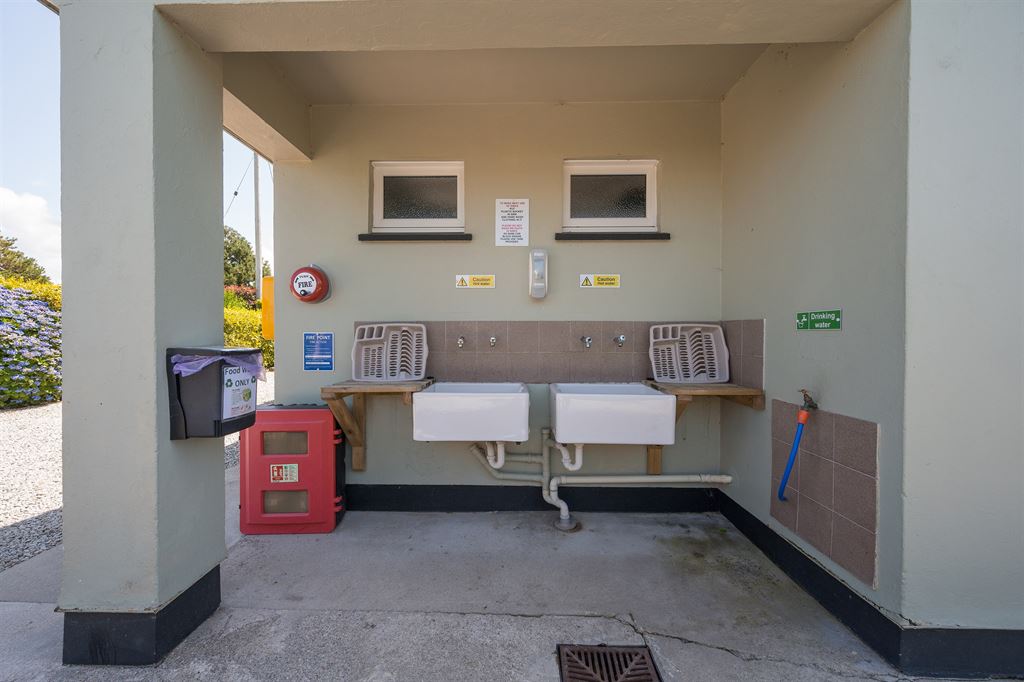 Washing
We pride ourselves in maintaining the cleanliness of our facilities to a very high standard.
Alongside the toilets and showers with free hot water we also provide:
Launderette with washing machine & tumble dryer (coin operated) and large washing lines
Inside and outside (under cover) dish washing sinks with free hot water and draining racks
Communal freezer for your all important ice blocks
Wet suit dunk tank and undercover drying area
Childrens play area
Well equipped with large trampoline, swings, sand pit, climbing frame and a ball games area with goal post.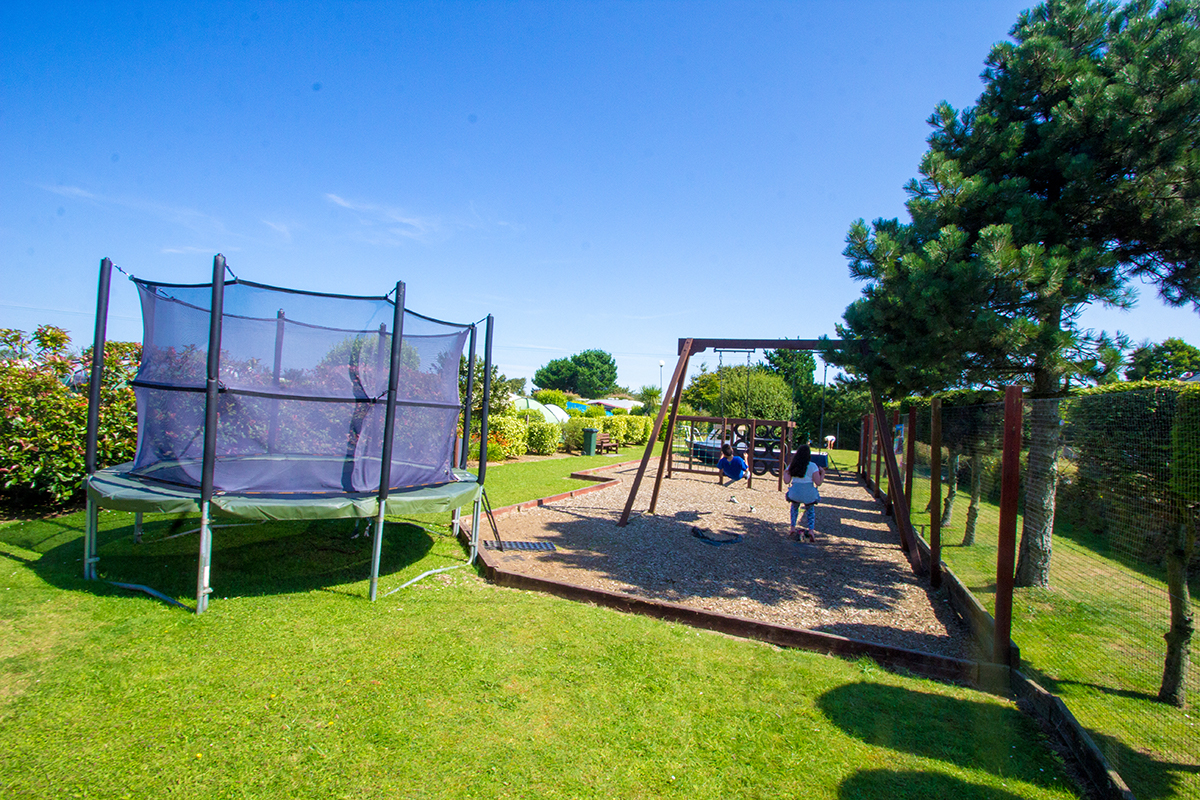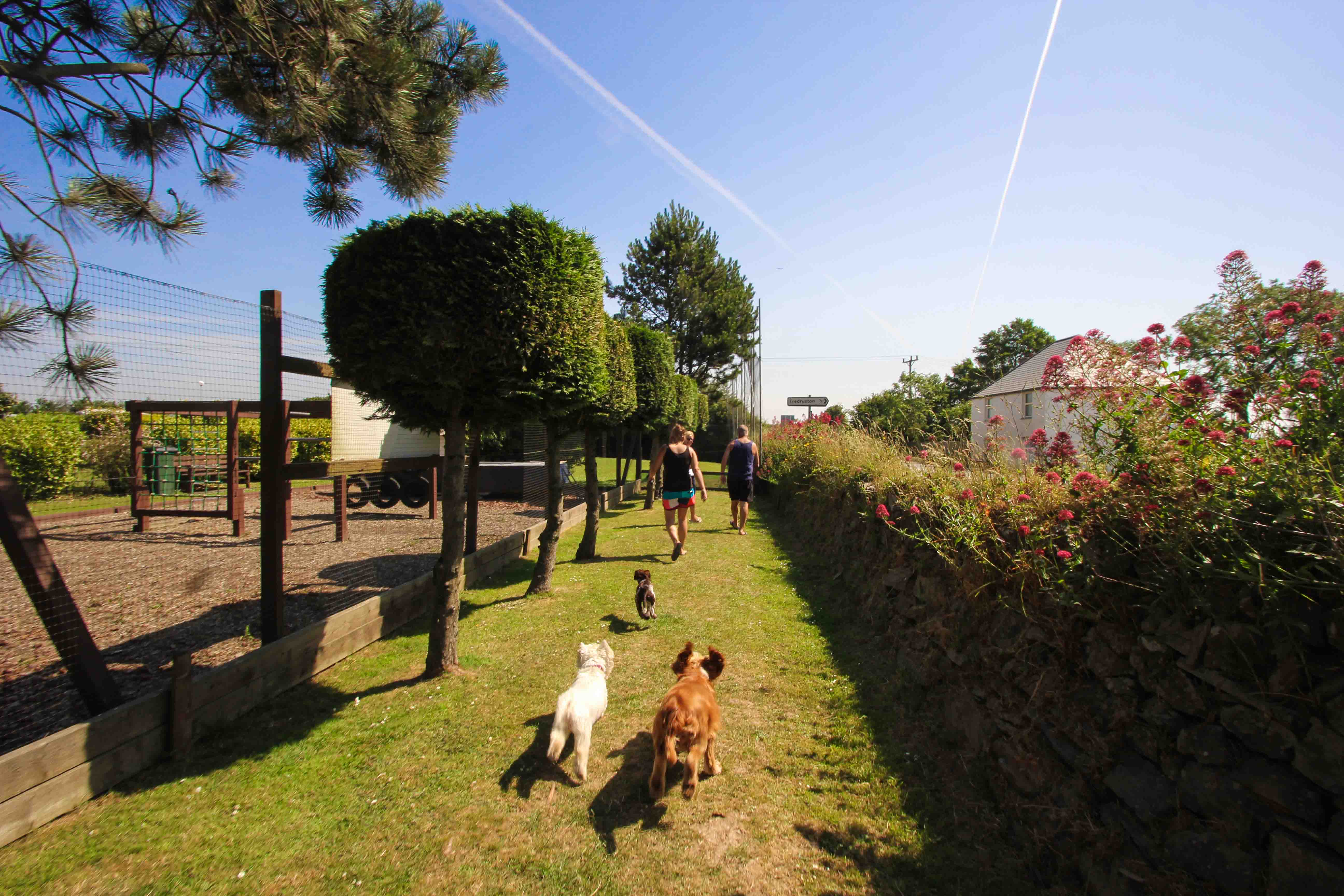 Enclosed Dog area
We like you to keep dogs on a lead around the site but know from experience some dogs like a good sniff about to do their 'business'. This small fenced off area with doggy bin is perfect for those morning and evening walks.
If you're looking to give your dog a little more exercise why not check out our dog friendly beach guide, the options are endless.
fire pit hire
We now have a limited number of fire pits available to hire whist staying with us.
1st day rental £20 - with this we include a starter pack of wood which consists of a net of logs, some kindling and firelighter.
Then £5 for each consecutive day hire.
We also have additional firelighters and logs & kindling available to purchase should you need them.
As we only have a few of these available we recommend booking one for your stay.
Please get in touch using the button below for more information and availability.
If you are intending to bring your own fire pit with you this isn't a problem but there are a few rules that you MUST follow:
1. We can only allow fully self contained fire pits on legs (they must catch / contain all hot ash).
2. Please also use the bricks provided at the toilet block underneath the fire pit to create a barrier from the heat and the grass otherwise we get scorch marks.
3. You MUST have a red fire bucket filled with water & visible AT ALL TIMES, if you don't have one you can borrow one from us for £2.
4. All fire pits must be a safe distance from yours and other peoples tents / awnings. Don't overload with wood and create big & dangerous fires and be aware of wind direction. If we think your fire is in a dangerous position or out of control we will come and put it out.
5. All fires must be put out before bed.
6. No hot ash in the bins.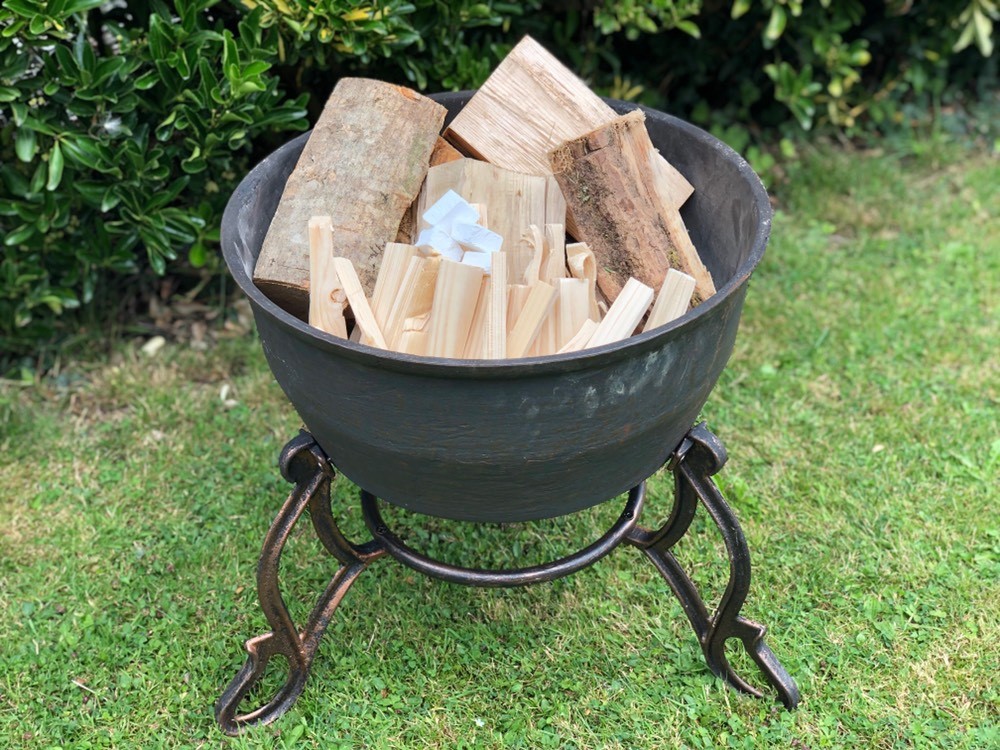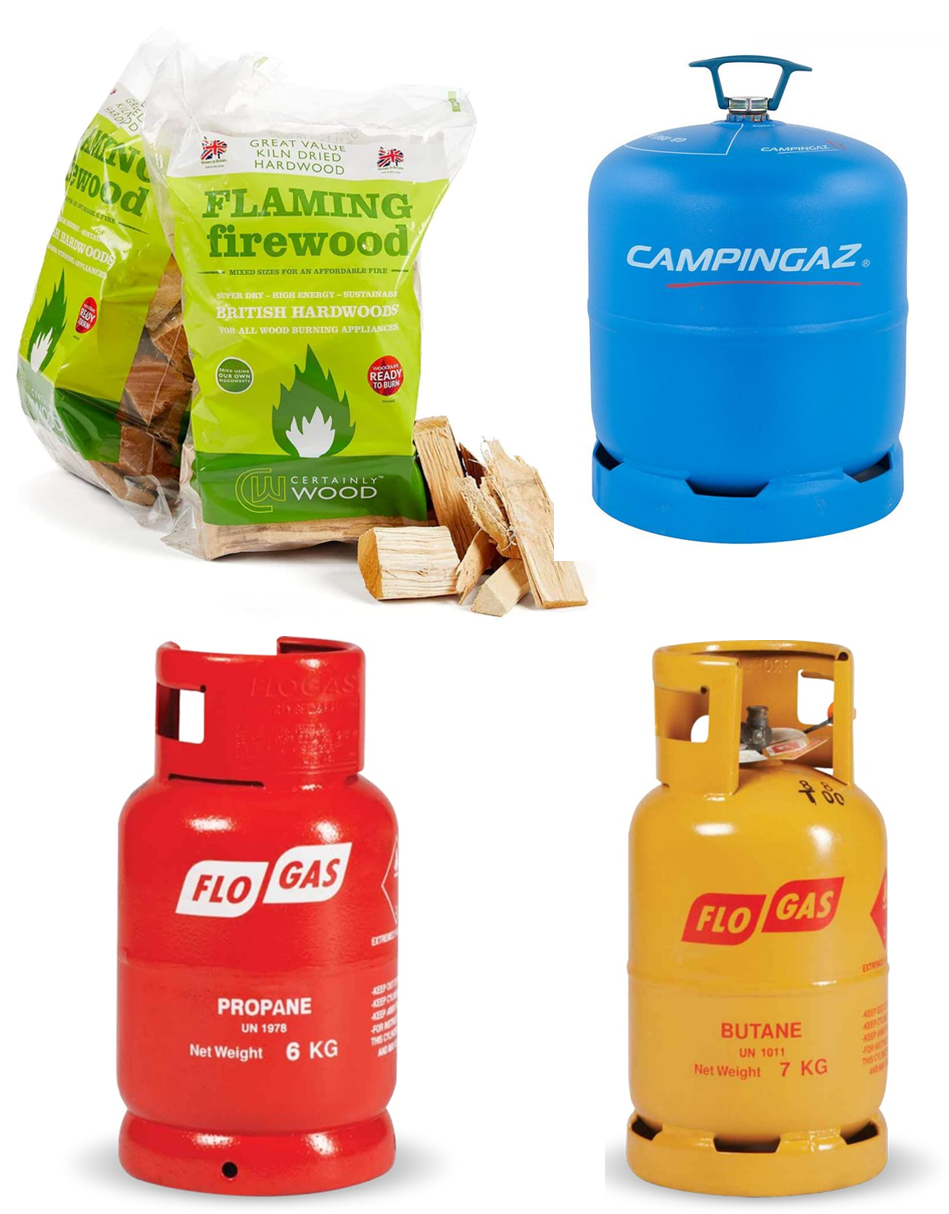 Gas & Logs

We stock a range of flo gas and campingaz as well as logs, kindling & firelighters for our fire pits.
WIFI
We offer a FREE wifi service on site. However certain factors out of our control may effect signal strength and consistency so you wont get the same speed as you do in your own home.
Volume of traffic - the bandwidth we receive is being shared with many other holidaymakers, as you can imagine if everyone is connected at once you may struggle to get a strong consistent connection. Our wifi is therefore intended for emails and general web browsing only and not streaming videos. Using it for this purpose may result in connectivity problems and slowing down of the service.