Getting into Padstow & Wadebridge without a car?
Here at The Laurels we often get asked is it possible to get into Padstow & Wadebridge without a car?
The answer is most definitely YES
Whether you are a cycling enthusiast, love a good walk or like to catch the bus, there's options for everyone.
Here is a handy map that we've put together to show you the 2 different routes with distances of how to walk or cycle to both padstow and Wadebridge via The Camel Trail.
If you follow the blue route you'll also pass The Quarryman Inn, a lovely dog friendly pub perfect for a cheeky pint on the way home.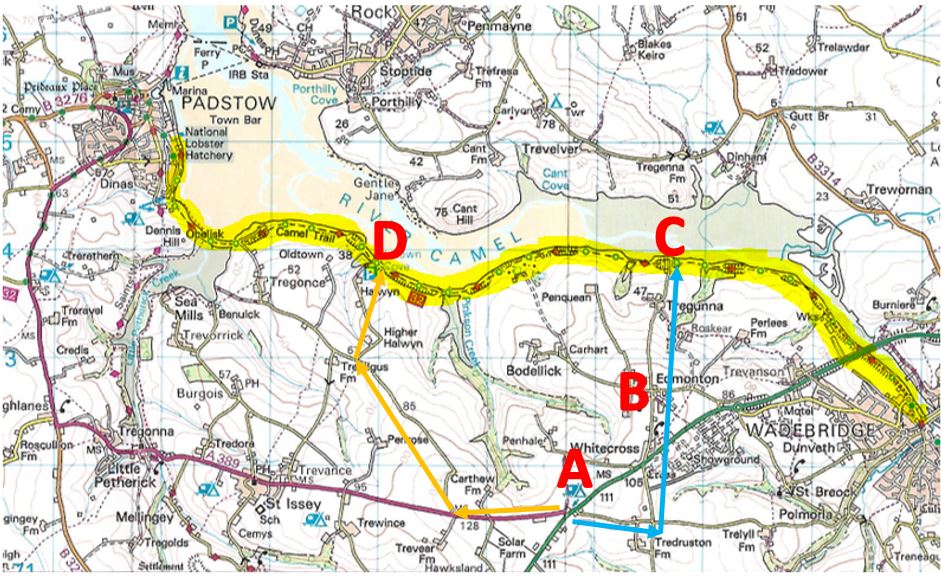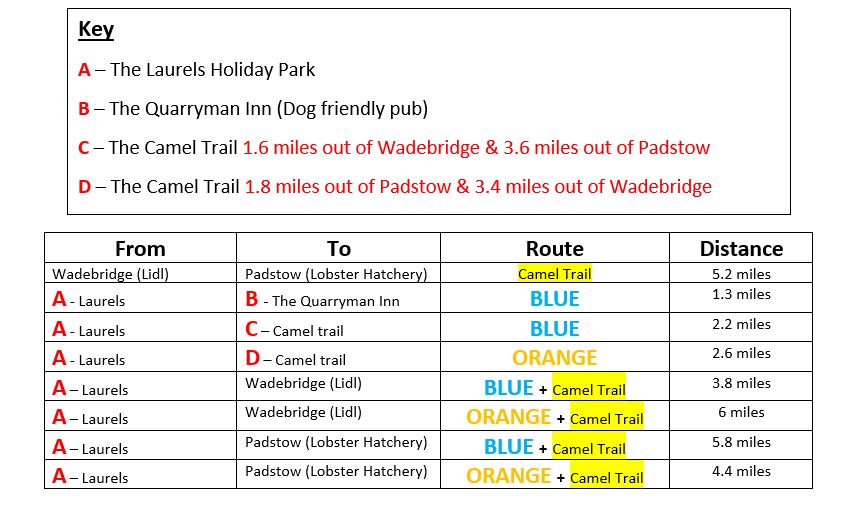 Bus Information
You can catch the bus into Padstow and Wadebridge from right outside our entrance.
It's the Plymouth city blue flash service, number 11A and normally passes our door once an hour from about 7am – 7pm (ish) please ask at reception for an up to date timetable. Or just pop into google 'Plymouth city bus 11A' when looking at your timetable our stop 'Hals Grave' is not shown but it's in-between 'St Issey Ring O Bells' and 'Wadebridge Showground'
When waiting for the bus into Wadebridge please wait in the layby at our entrance.
When waiting for the bus into Padstow please cross the road at our entrance and wait on the grass verge to flag the bus down once it has pulled off the main A39